The holiday season isn't usually the time for low-fat, low-calorie recipes, but if you want to stick to your weight loss goals, here are some easy-to-make, nutrient-dense holiday recipes for your winter holiday party.
During the holiday season when temptations to rich, indulgent dishes lurk around every corner, sticking to your nutritious goals can become a daunting task. Many of us overeat during office holiday gatherings, family dinners, festive cocktail parties, and evening parties. Though there is nothing wrong with loosening your dietary standards during the holiday season, it doesn't mean you have to blow your weight loss diet plan at every Christmas party. You can still balance out your indulgence with flavour-packed and heart-healthy holiday recipes that can keep you from holiday weight gain.
If you are planning a perfect Christmas dinner and need some delicious and healthy recipes, here is a collection of 26 delicious holiday recipes to add to your menu. These holiday recipes are stuffed with flavours that keep you from overeating this the holiday season.
Crispy Beet and Mozzarella Salad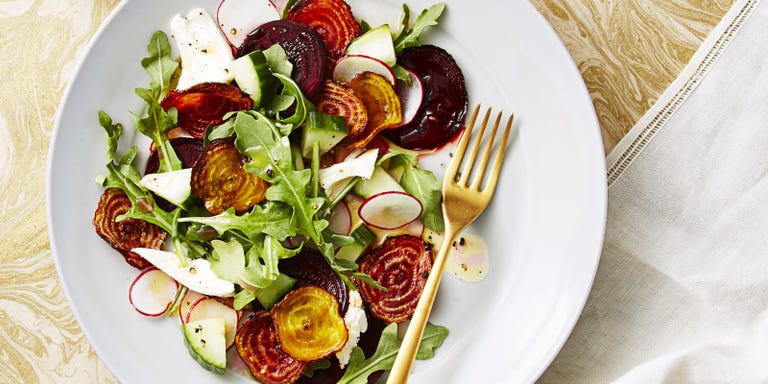 Beets and cucumbers are packed with healthy nutrients, taste great when tossed with salt, pepper, vinegar, radishes, and arugula. Top with mozzarella to enhance its nutritional value and taste.
Pomegranate-Honey Glazed Chicken and Squash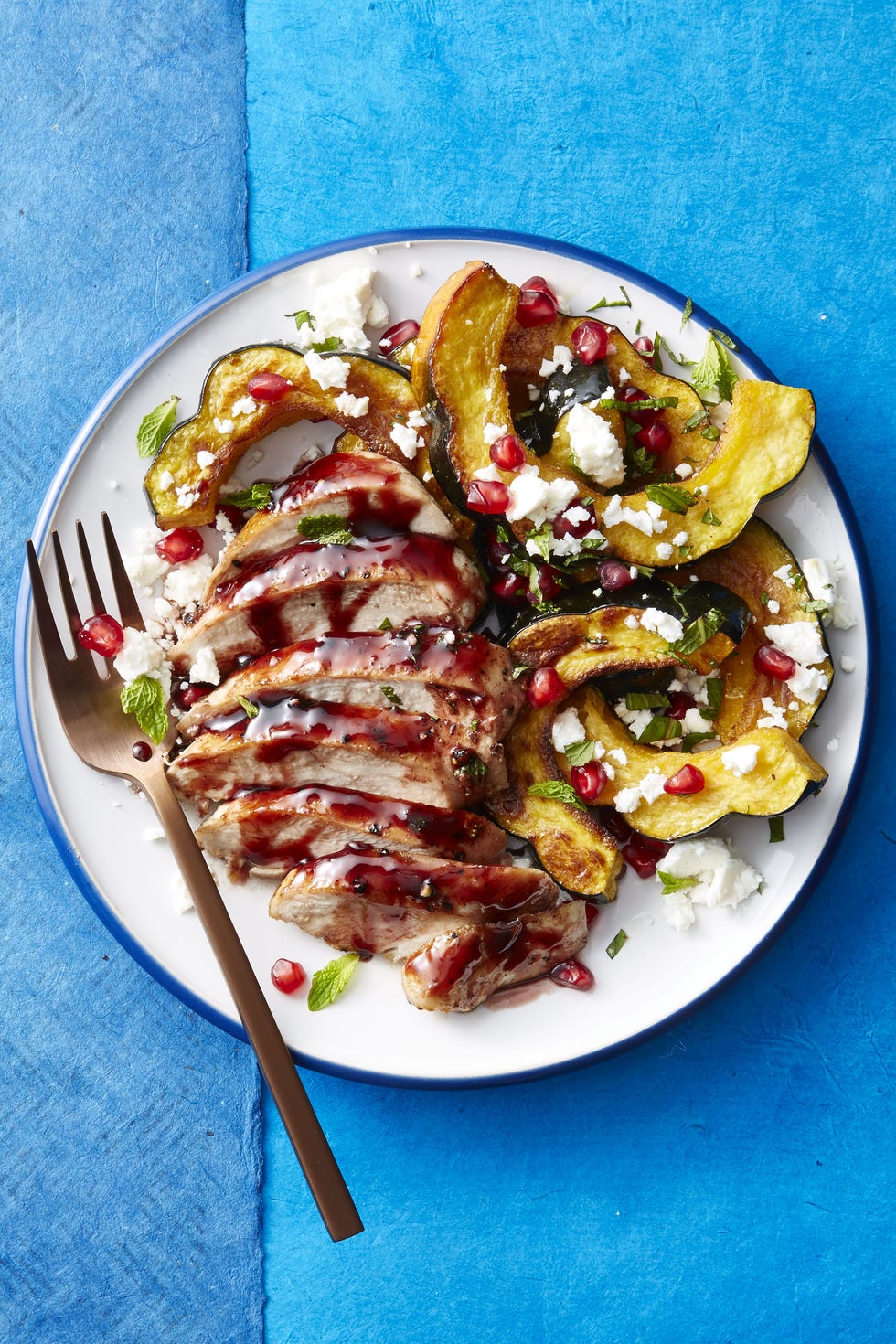 To prepare this flavorful chicken recipe, you need chicken breasts, pomegranate juice, honey, balsamic vinegar, pomegranate seeds, acorn squash, and crumbled feta cheese. It is a great combination of chicken and seasonal vegetables that will be a great addition to your holiday dinner menu.
Curried Lentil, Parsnip and Apple Soup
This hearty and rich soup is a nutritious blend of red lentils, apples and parsnips, packed with all the essential protein, vitamins, minerals and other ingredients that keep you healthy and full for longer.
Roasted Squash with Goat Cheese and Poached Cranberries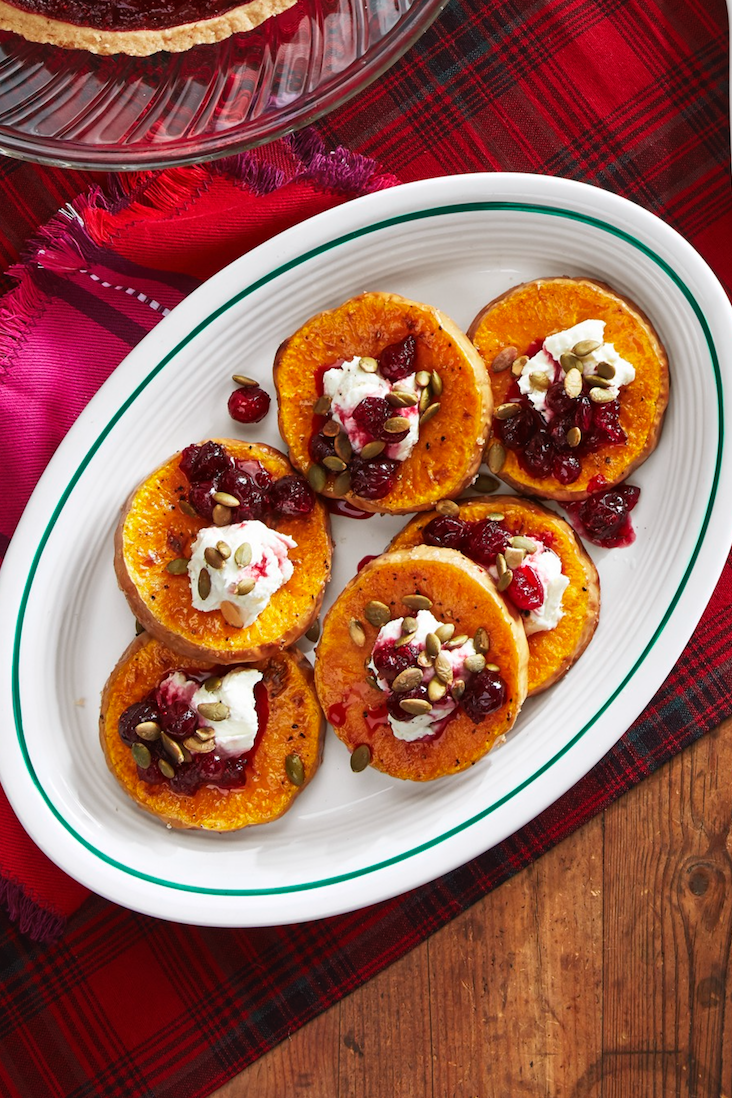 This holiday recipe is packed with powerful antioxidants due to its amazing ingredient cranberries. To prepare this dish, you need butternut squash, ground black pepper, maple syrup, orange juice, rosemary, goat cheese, cream and roasted pepitas.
Vegan Cauliflower Mac and Cheese
This cheesy and rich dish is made with cauliflower, macaroni, lemon juice, yeast, chopped carrots, onion powder, garlic powder, ground black pepper paprika and vegan Parmesan cheese. You can add this holiday recipe to your menu and harness the goodness of cauliflower and carrots.
Garlic and Herb Mash
Try this healthier, low-fat holiday recipe this holiday season that provide will you with the health benefits of parsley and chives. Simply add cream Fraiche, parsley, chives and your favourite herb to mash potatoes. Add some seasoning to enhance the taste. You can add milk to achieve softer consistency.
Broccoli Quinoa Casserole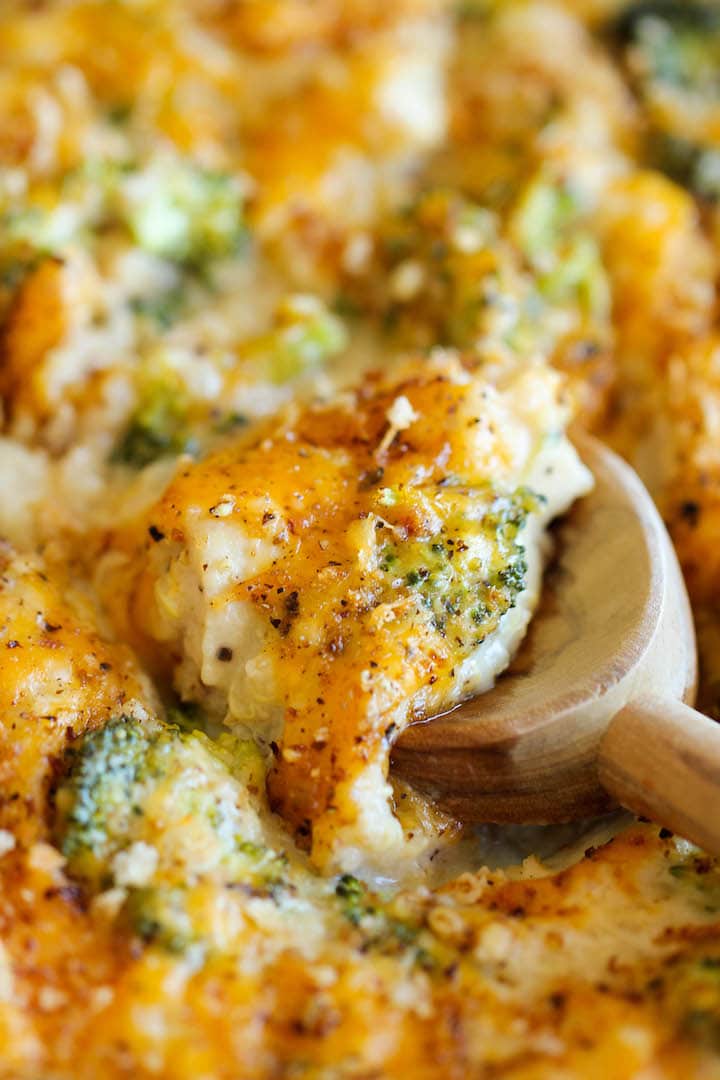 You should try this cheesy, healthy and delicious food without any guilt this holiday season. This comfort casserole is loaded with proteins and veggies that make it a perfect low-calorie recipe for the holiday season. You need chopped broccoli, cooked quinoa, low-fat cottage cheese, eggs, salt, pepper and your favourite seasoning, and shredded Parmesan.
Light Chicken Cacciatore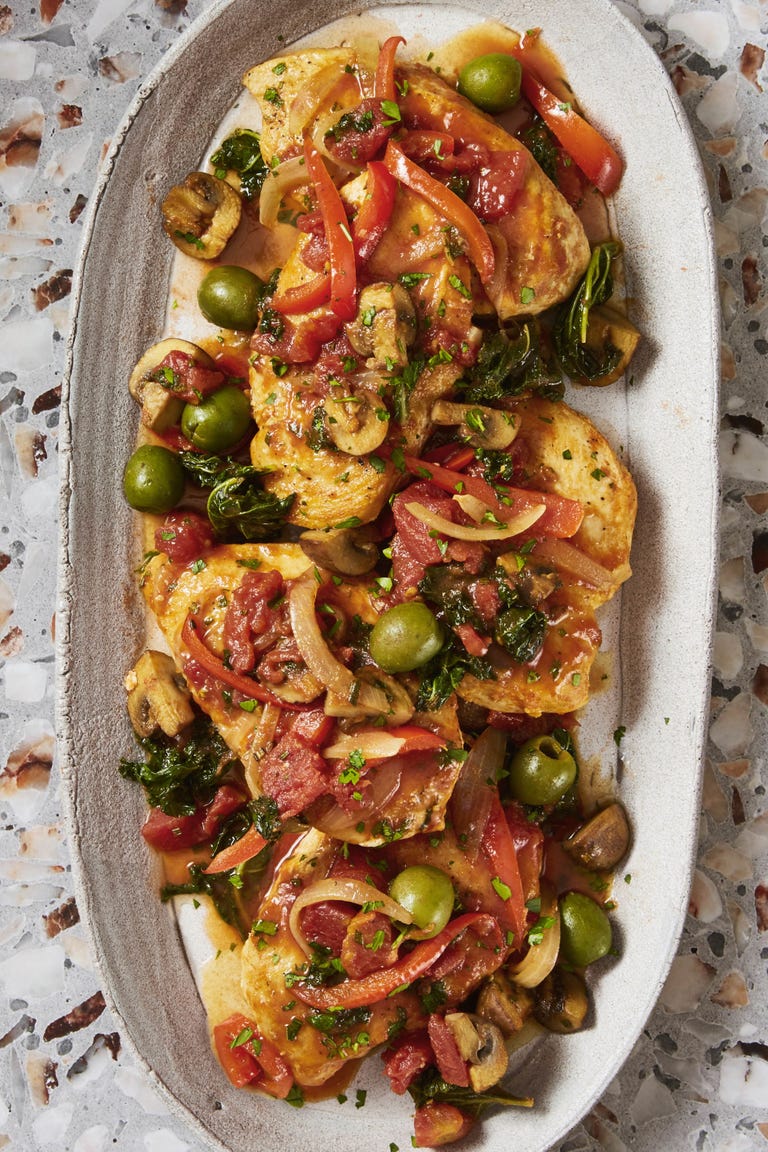 This healthy blend of veggies and chicken will be a perfect addition to your Christmas dinner menu. To make this scrumptious meal, you need chicken breasts, olive oil, kosher salt, pepper, cremini mushrooms, thinly sliced onion, thinly sliced red pepper, finely chopped garlic cloves and rosemary, bay leaf, kale leaves, green olives, and chopped parsley.
Sorghum-Glazed Sweet Potatoes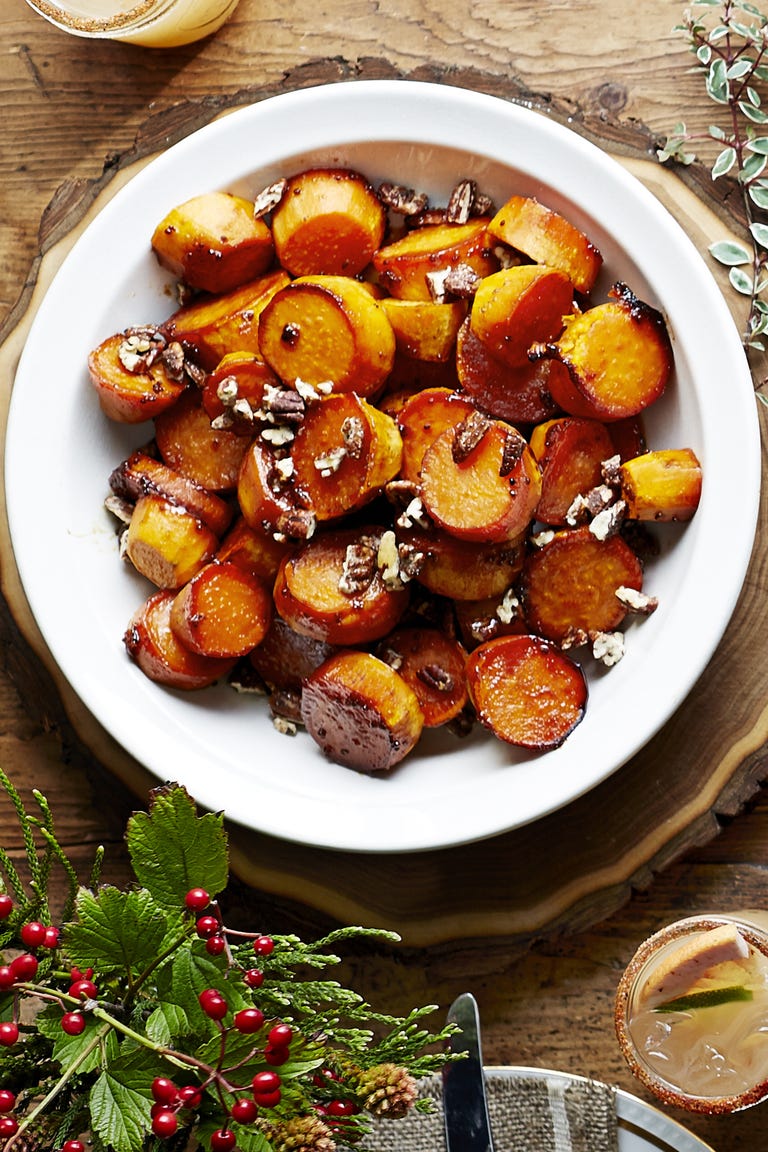 When potatoes are baked with sweet sorghum, Dijon mustard, and apple cider glaze, it will taste simply great. This yummy holiday recipe will provide you with a healthy dose of nutrients that will satisfy your nutritional needs and potato craving at the same time.
Brown Sugar and Spice-Glazed Turkey with Candied Carrots
Another low-fat, low low-calorie, no-guilt holiday recipe that you can add to your festive dinner menu. To make this healthy recipe, you need oven-ready turkey, a small bunch of thyme, bay leaves, and carrots butter. You the spice mix, you need crushed anise, ground cloves, ground nutmeg, ground ginger, and ground black pepper. For the baste, you need maple syrup, light muscovado sugar, melted butter and cider vinegar.
Vegan Smoked Salmon Toasts
If you are looking for some healthy, easy-to-handle vegan nibbles for your holiday party, then you should try smoked salmon canape. These vegan bits are a healthy snack option for the holiday season, that provide loads of nutrition while satisfying your snack cravings. The recipe is very easy and made with carrots, flaky sea salt, slice of toasted baguette, vegan cream cheese and dried seaweed.
Vegan Rainbow Spring Rolls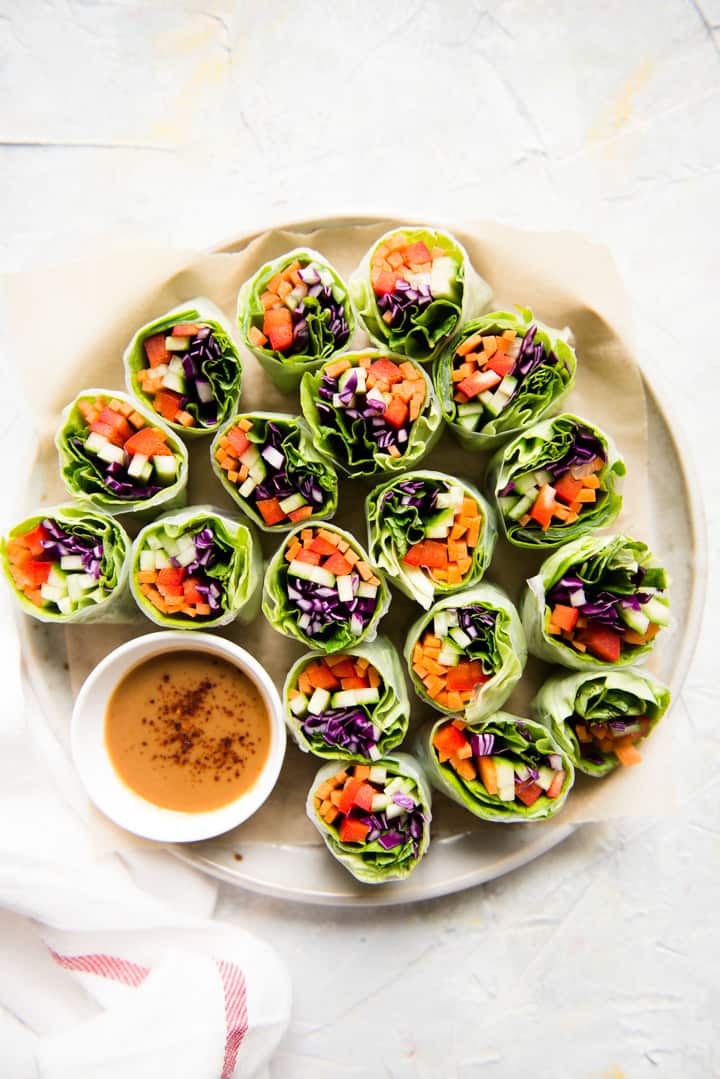 You can prepare these colourful, nutrient-dense vegan spring rolls for your holiday dinner. You need rice paper wrappers, soy sauce, rice vinegar, mint leaves, basil leaves, spring onions, finely chopped carrots, mango strips, and red chilli strips. You can add your favourite veggies to enhance its nutritional value. Serve with sweet chilli dipping sauce or any other dip that you like most.
Winter Squash and Lentil Stew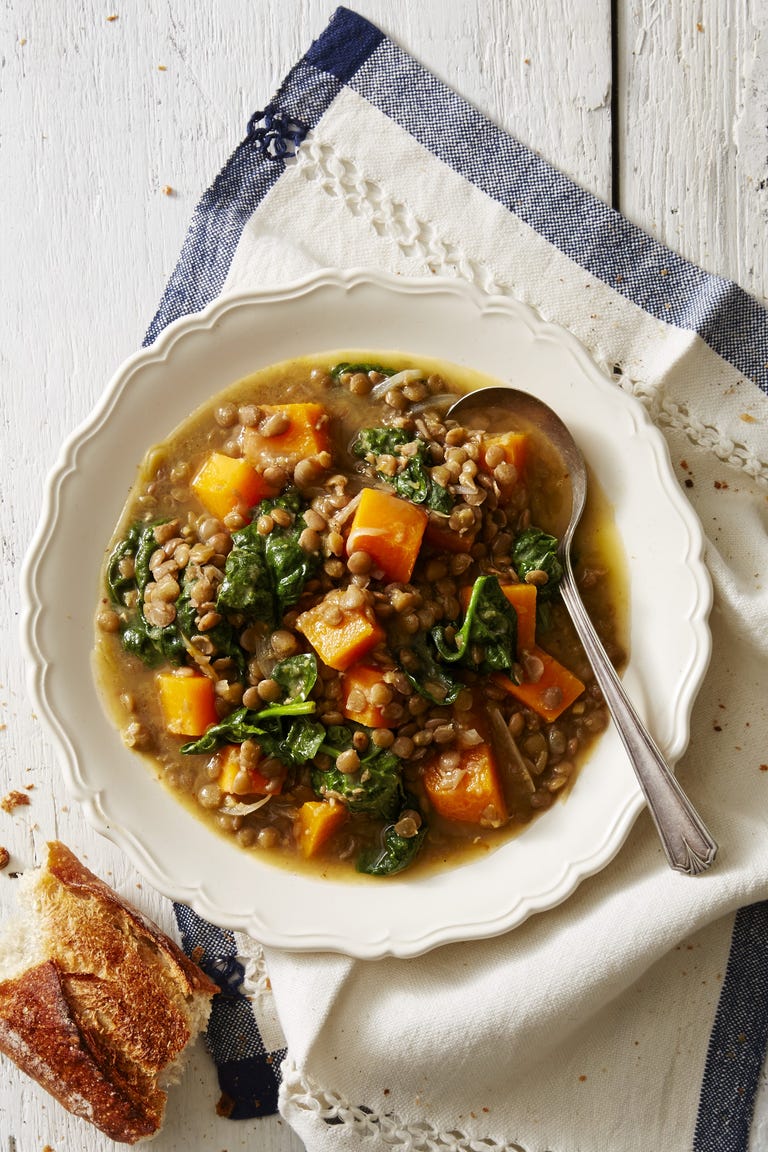 This hearty recipe is highly nutritious, packed with protein, vitamins, and other important ingredients to keep you healthy. Ingredients of this yumilicious winter soup recipe include thinly sliced shallots, finely chopped ginger, ground coriander, ground cardamom, chunks of butternut squash, green lentils, baby spinach, chicken broth, cider vinegar and vegetable oil.
Roasted Salmon with Crispy Potatoes and Broccoli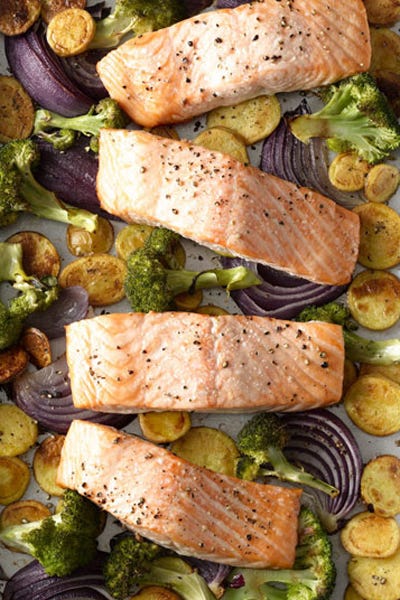 This low-fat holiday recipe will surely help you to stick to your nutritious weight loss meal plan during the holiday season. This recipe is a perfect option for those who don't like red meat and still want to get a healthy dose of protein and omega 3 fatty acids.  You can make one-pan roasted, juicy salmon for your fish-loving guests. Serve with crispy potatoes and broccoli to increase its taste and nutritional value.
Coriander Roasted Carrots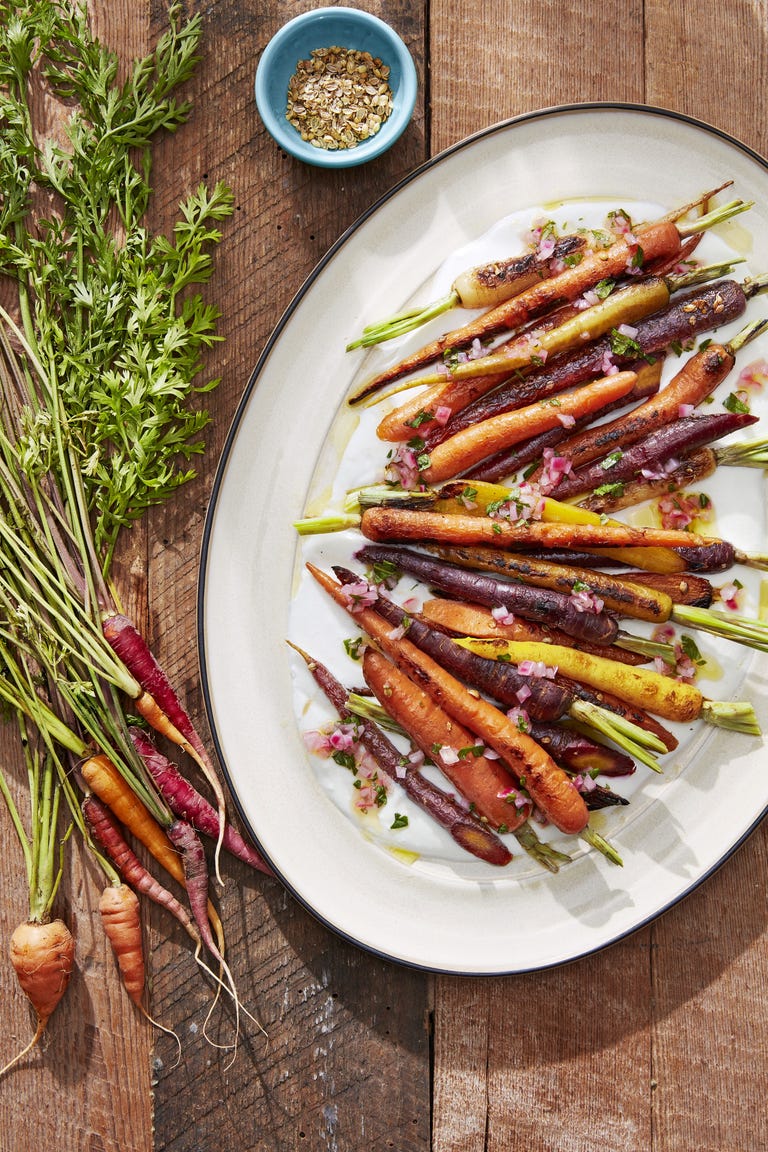 This rainbow-hued carrot recipe will surely impress your guests. It is a unique and delicious way to eat this winter vegetable that allows you to harness the nutritional power of carrots. Coriander seeds, fresh mint, and onion will add some colour to your Christmas dinner table.
Cranberry Balsamic Roasted Chicken
A perfect holiday recipe for those who are following a paleo diet is made with balsamic chicken marinade, fresh thyme and cranberries. It is an easy-to-make, healthy dinner recipe for your festive dinner table that is extra juicy and crispy, loaded with cranberries to boost your immunity and digestive health.
Gingerbread Cookies
A unique, highly scarifying and healthy snack option for your winter holiday party. These healthy cookies are a perfect snack option to entertain your gluten-free guests. They are made with almond meal, oat flour, ground ginger, cinnamon, nutmeg, ground cloves, spices, molasses, coconut oil, vanilla extract and liquid stevia extract.
Low-Fat Christmas Pavlova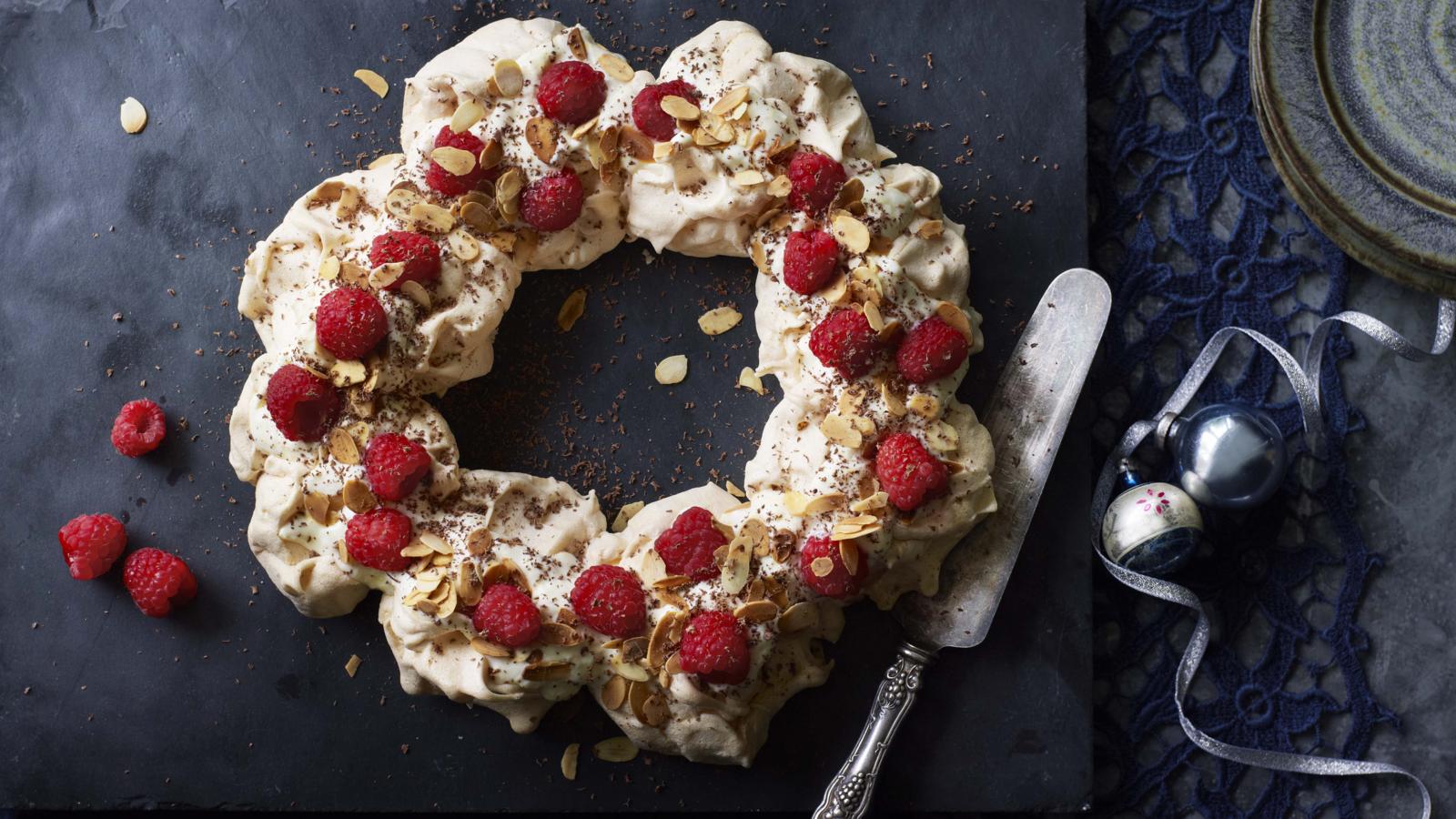 Add this low-fat recipe to your winter holiday party menu that your guests will not resist. You need egg whites, caster sugar, low-fat natural yoghurt, grated zest, cinnamon powder, almond extract, raspberries, flaked almonds, dark chocolate, to make this delicious, low-sugar, low-fat, low-calorie holiday treat.
Sage, Onion and Sausage Stuffing Balls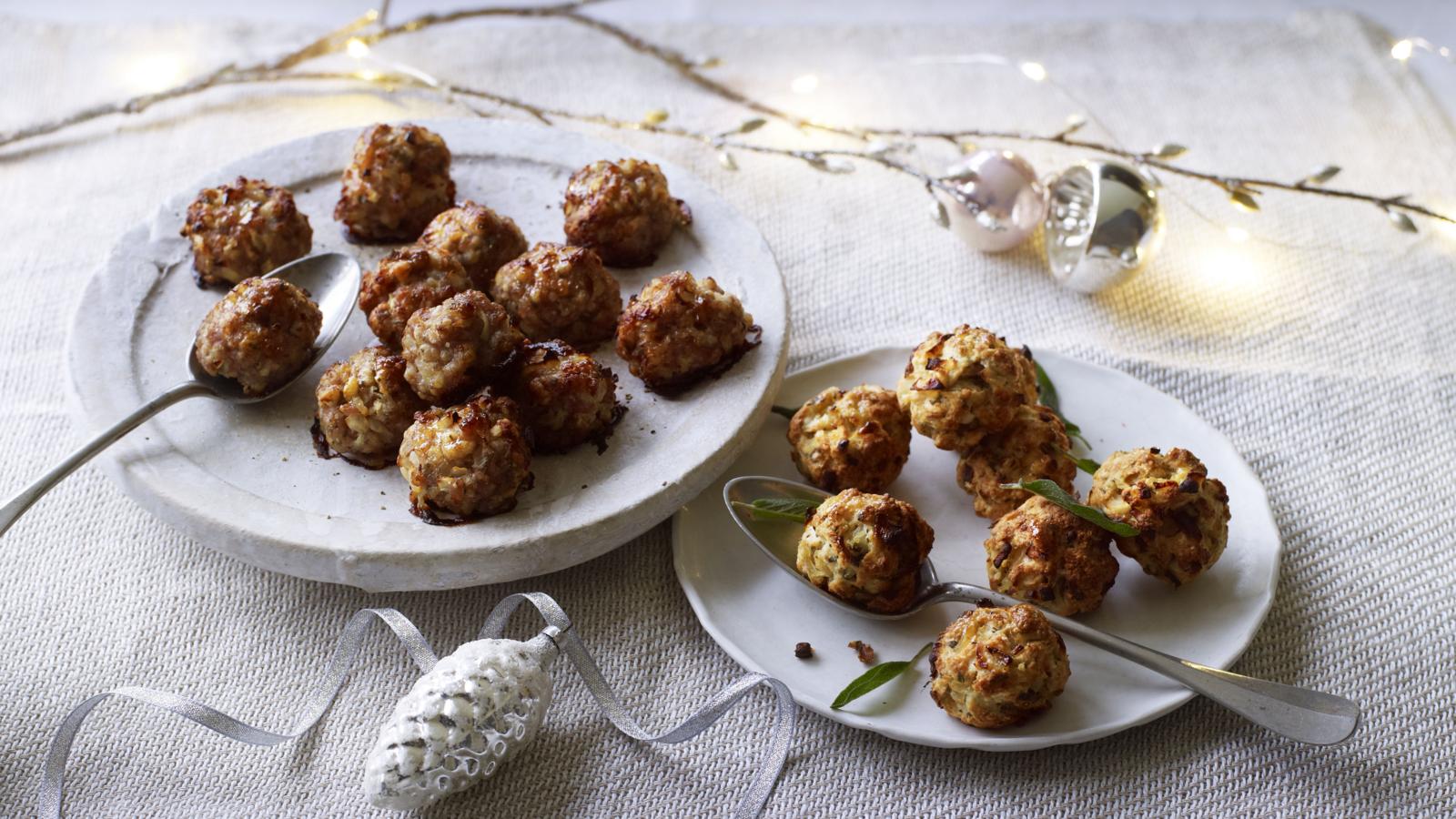 These stuffing balls are a perfect holiday side dish that can be made in advance and serve with roast turkey, or roast chicken. Ingredients include finely chopped onions, sausage meat, finely chopped sage leaves, breadcrumbs, ground black pepper and butter.
Garlicky Kale and Pea Sauté

This colourful, nutrient-dense recipe will pair best with your Christmas roast. To make this healthy green recipe, you need thinly sliced garlic cloves, finely chopped red chile, olive oil, chopped kale, sugar and peas.
Vegan Lemon Garlic Herb Roasted Potatoes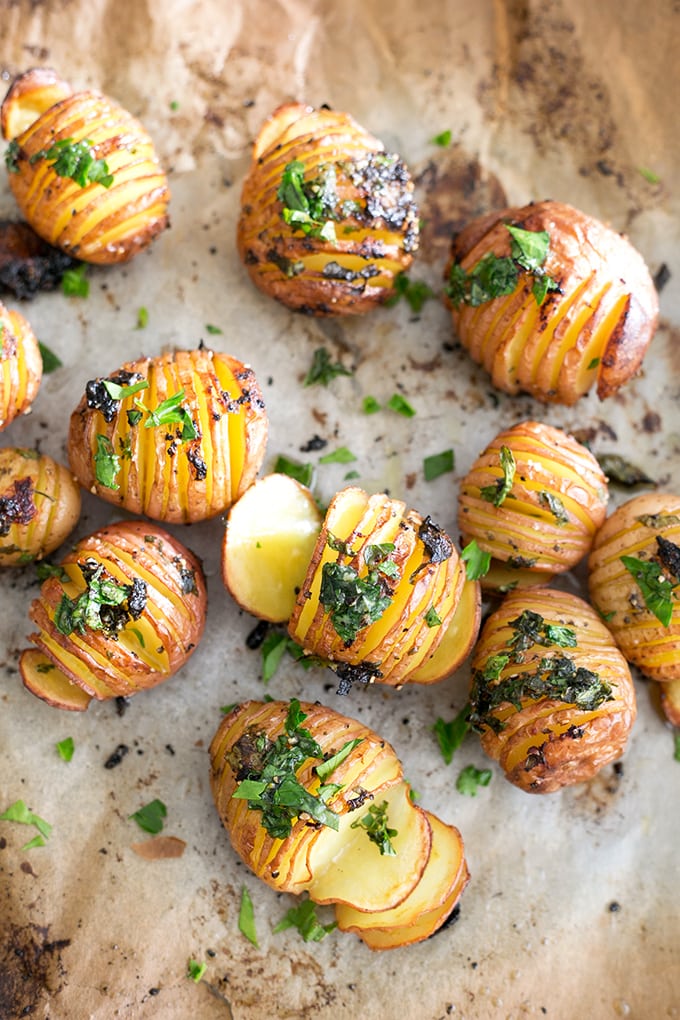 This quick, easy-to-make potato recipe is a perfect food idea for holiday season. The roasted potatoes are coated in a mixture of basil, garlic, maple syrup, olive oil, salt, pepper, and parsley. Your guests won't be able to stop eating these healthy, delicious, and low-calorie vegan roasted potatoes.
Lemon-Dill Chicken Meatball Soup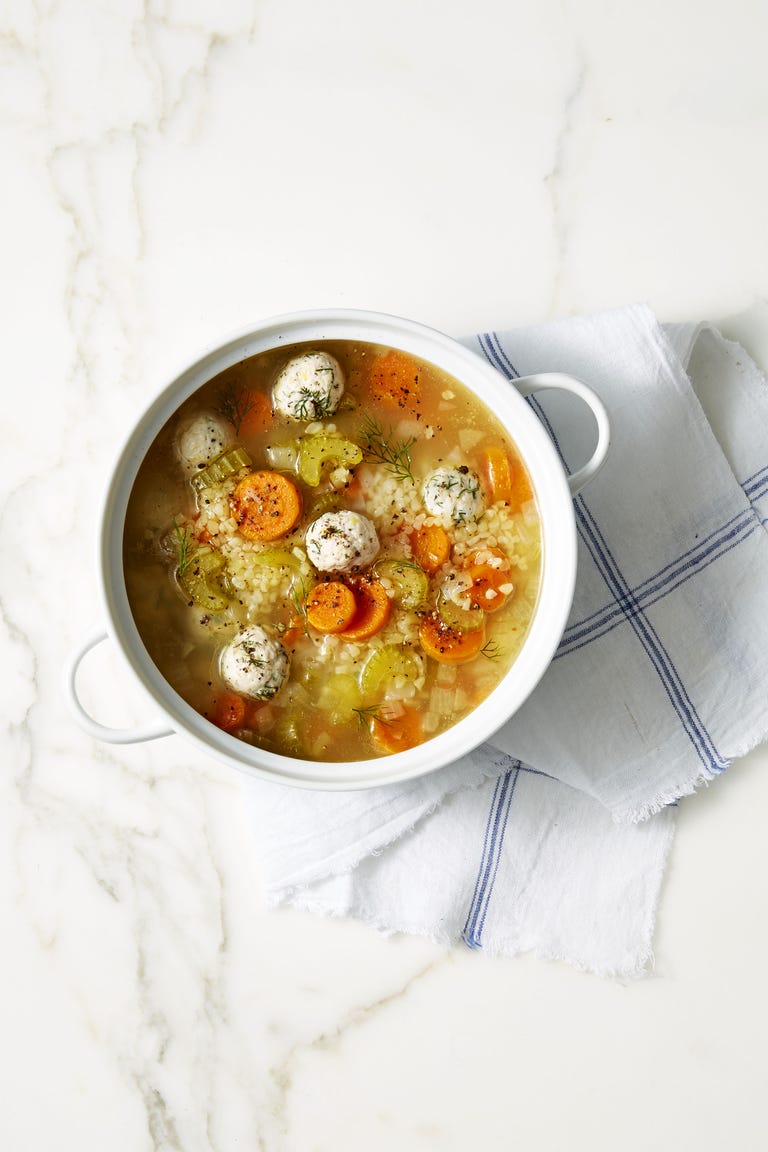 Try this hearty, delicious soup for your winter holiday party to provide a healthy dose of protein and minerals to your family and friends and warm them up. To prepare this healthy soup, you need carrots, celery, chopped onion, olive oil, chicken broth, Bulgar, ground chicken breast, finely chopped fresh dill, and grated lemon zest.
Peppermint Fudge Energy Bites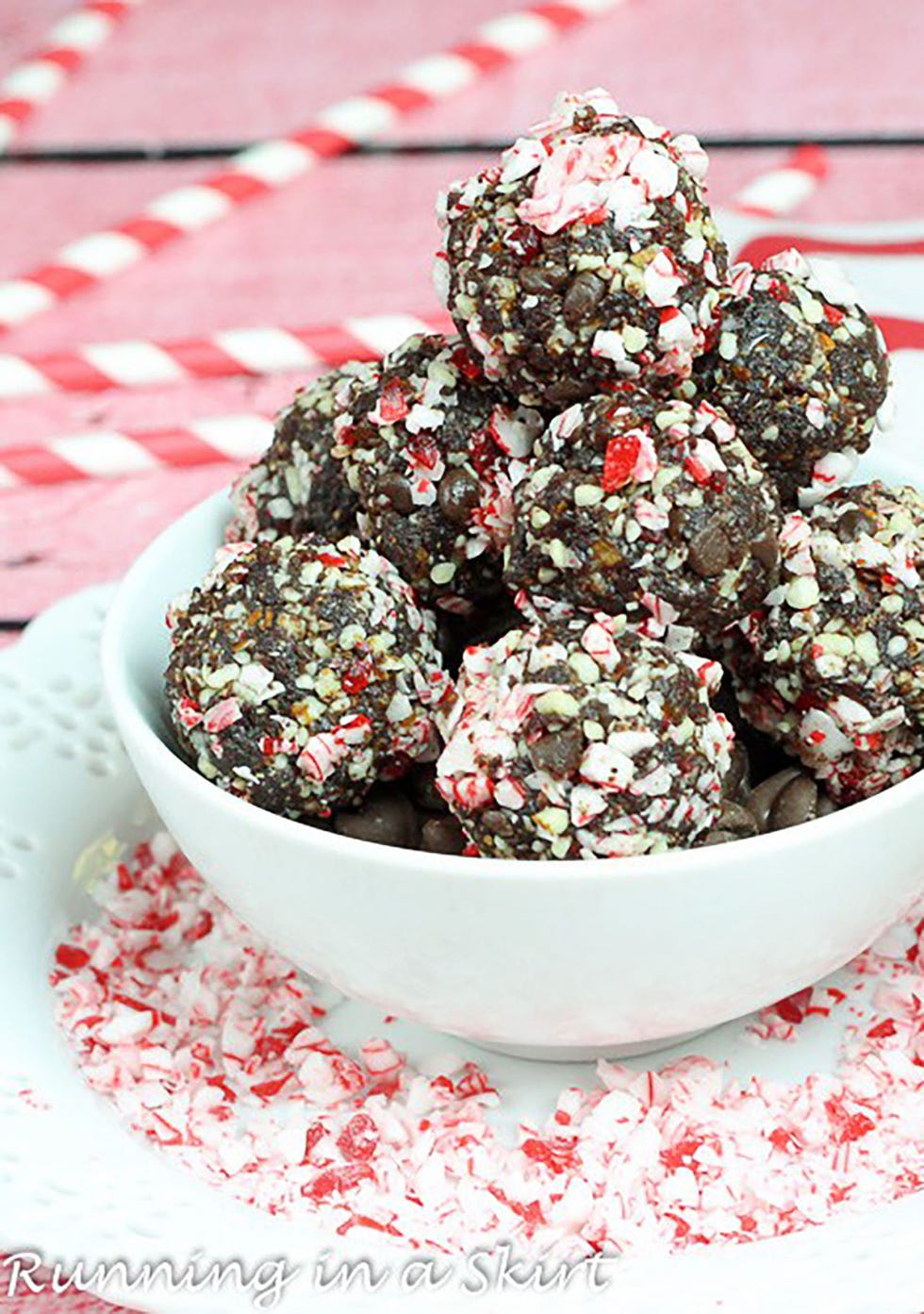 A healthy, guilt-free holiday dessert recipe that tastes amazing. These no-bake energy bites are made with a combination of healthy ingredients, including almonds, pitted dates, cocoa powder, vanilla extract, coconut oil, crushed peppermint and dark chocolate chips.
Spinach Balls
These spinach balls are a perfect snack option for those who are following a keto diet plan. The delicious, garlic flavoured spinach balls are filled with grated cheese, and eggs. For binding, you can use almond flour and psyllium husk.
Spiced Cranberry and Clementine Smoothie
It tastes spicy and fruity at the same time without providing much sugar. To make this healthy smoothie, you need clementine juice, porridge oats, blueberries, pears, honey, and mixed spice. Put all the ingredients in a blender, and your super smooth smoothie is ready to serve.
Cheesy Bacon Ranch Potatoes
This cheesy potato recipe is a perfect side dish for your holiday dinner menu that is incredibly crispy and extra cheesy. They are loaded with bacon and top with cream and sriracha. You need mozzarella and cheddar cheese, oregano, thyme, dried dill, chopped parsley and dry ranch seasoning to make them super delicious.
Hopefully, these low fat holiday recipes and menu ideas help you plan a perfect Christmas dinner menu.